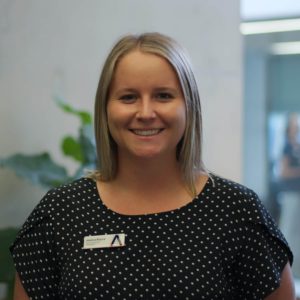 Senior Occupational Therapist
I became an Occupational Therapist because I wanted to work with people and improve their quality of life. I am inspired by the people I work with, and hope that I can help people half as much as they help me grow as a therapist and a person.
A highly skilled Senior Occupational Therapist, Jessica has significant experience working alongside older people and individuals with disability in the community.
Jessica has a broad range of clinical experience, including in complex home modifications, equipment prescription, assistive technology, seating/wheelchair assessments and pressure injury management.
Jessica has a particular interest in equipment prescription and home modifications.
Jessica has a Bachelor of Occupational Therapy from Otago Polytechnic, New Zealand.
Jessica is based on the Southside of Brisbane, and is available in the Bayside, Redlands and broader Brisbane region.
Chat with our friendly team today