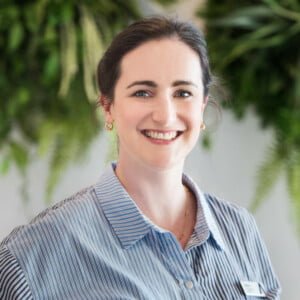 Senior Occupational Therapist
Rachel is a passionate and friendly Occupational Therapist who has worked in various areas of mental health including acute services, group and individual therapy programs and case management.
Rachel has special interests in acceptance and commitment therapy, mindfulness, sensory modulation, persistent pain and eating disorders. She is a strong advocate for her clients with regards to their support needs. Rachel has experience in occupational rehabilitation and enjoys supporting clients to return to their previous jobs or find other meaningful paid or unpaid work. She enjoys using core occupational therapy principles to encourage clients to set goals and participate in activities that are necessary and meaningful to them.
Rachel also works with clients with mental health difficulties of all ages. She completes functional capacity assessments, housing assessments, and provides ongoing Occupational therapy support. Many of her clients have comorbidities such as autism spectrum disorder, substance use difficulties, persistent pain etc.
She has completed training in alcohol and drug relapse prevention and management. As well as completed training in Dialectical Behaviour Therapy and Cognitive Behaviour Therapy for trauma.
Rachel values being a warm, respectful and approachable clinician. She is an empathetic and kind Occupational Therapist who is very passionate about helping people to achieve their full potential.
Rachel has a Bachelor of Occupational Therapy from the University of Queensland.
Rachel is based in the inner Brisbane region.
Chat with our friendly team today