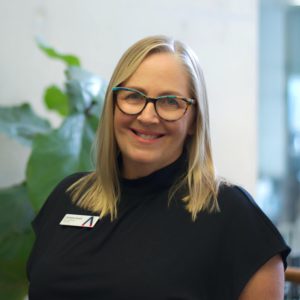 Senior Occupational Therapist
What are the things that we can do to make the biggest difference in your life right now
With over 30 years' experience working alongside people with disability and in aged care, in hospital, rehab and community settings, Christine loves listening to people's stories, asking what needs to be asked and working collaboratively to develop intervention strategies to enable positive change.  She has a broad range of experience including:
Capacity building therapy
Upper limb therapy and neurological splinting
Seating and wheelchair assessments
Equipment prescription (AT, seat and wheelchair assessments)
Minor and complex home modifications
Supported independent living assessments
Christine has considerable expertise in accurately reporting on clinical needs, thereby ensuring clients have the best chance of a positive outcome with recommended assistive technology.
Christine is also a lymphoedema practitioner with 20 years' experience providing complex physical therapy as well as prescribing off-the-shelf and custom-made compression garments.
More recently Christine has trained as an OT Coach and loves employing this approach in her day-to-day work.
Christine is a graduate of the University of Queensland with a Bachelor of Occupational Therapy.
Christine is currently providing services in the Caboolture/Moreton Bay and Sunshine Coast regions.
Chat with our friendly team today