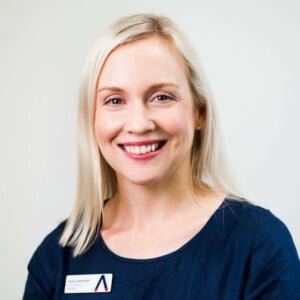 Senior Occupational Therapist
Jessica is an Occupational Therapist with over 15 years experience in Australia and the UK, predominantly within the adult mental health setting and to a lesser extent within the adult physical acute hospital setting. Jessica has worked across the continuum of care including community, inpatient, residential and rehabilitation mental health services.
Jessica loves being an OT because it provides a unique and privileged opportunity to walk alongside people experiencing significant hardship and challenge and support them to live their best lives and achieve their optimal level of functioning.
Her key area of expertise has been working holistically with people with psychotic disorders and other complex mental health challenges, providing assessment and treatment to improve functioning and quality of life.
Jessica is passionate about supporting people to achieve the goals that are meaningful to them. Other interest areas include functional cognition, sensory modulation and supporting parents, children and young people in distress or experiencing mental health challenges using attachment-based interventions.
Jessica has a Bachelor of Occupational Therapy with Honours from the University of Queensland and a Master of Mental Health.
Jessica works in the South Brisbane region.
Chat with our friendly team today