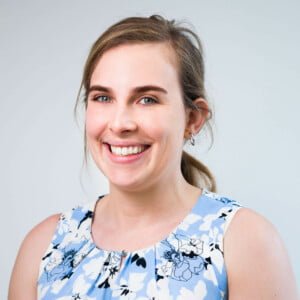 Physiotherapist (Paediatrics)
Emily is a passionate Physiotherapist with a special interest in paediatrics, who joined the Adaptability Therapy team in the middle of 2021.
She has experience with children that extends from developmental delays and neuromuscular conditions, to orthopaedic rehabilitation and sports rehabilitation. Emily has worked in both the private and community sector with infants, children and young people, and thoroughly enjoys working as part of a multidisciplinary team to ensure a holistic approach for her clients.
Emily's favourite thing about working with kids is that you are applying the same principles of Physiotherapy but making it fun with games, songs and often bubbles. It is a highly rewarding job to help kids achieve their goals, from bike riding, to rolling over- all have value. Her biggest desire is to support children of all abilities, to find their sport or recreational activity they love.
When Emily is not working, she loves taking her border collie, Dobby, to the forest, creating clay creations or finding great coffee. She also loves to be active and will never say no to netball, yoga, or rock climbing!
Chat with our friendly team today